Food Photography with Paolo's on 54
We've recently had the pleasure of rebranding Lubrano's, an Italian restaurant in Morrisville, NC. Among updating pieces of their brand, such as their logo (pictured below), we were also responsible for photographing some of their new dishes, as well as some of the favorites that remained on the menu since their rebrand.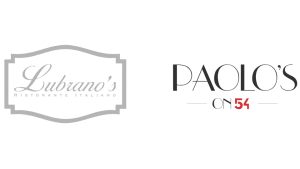 Visit Paolo's on 54 to experience delicious Italian cuisine and taste some of these incredible dishes for yourself. And be sure to contact us if you find yourself in need of any food and/or beverage photography.
You might be interested in