Team
Keith Johnson
President & CEO
Keith is the President of TigerHive. His knowledge and skills have been crafted through years of experience with filming, editing and printing.
He has personally produced and directed many of the videos for our clients. In addition, he provides a fun and effortless process for clients to tell the story behind their organization.
Keith's career began in the non-profit sector working with YMCA of the Triangle. He'll always be a child at heart with a passion to help others that is fueled by his firm faith in Jesus Christ.
Contact Keith
553-D Pylon Drive
Raleigh, NC  27606
919.300.5535 x1
keith@tigerhive.com
Erik Macenas
Art Director & Lead Designer
Erik Macenas is second in command of the TigerHive creative studio team. He leads, manages, and guides clients' artwork across all of our graphic design and video production work. Erik also contributes to the production of clients' work as well.
Erik has a wide range of graphic design experience. He has worked with Apple, Mattel, Sony BMG and Jive records. For fun, Erik is a top notch saxophone player and poi master.
Emily Ting
Senior Filmmaker & Production Manager
Emily is responsible for serving our clients and managing their projects. In addition to her Production Manager responsibilities, Emily works on the team as the Senior Filmmaker.
Her experience provides a great marketing foundation for our clients. She has worked with Cisco Systems, a start up in Durham, and SAS institute. Outside the office Emily enjoys helping others, fitness and traveling. She lives in Raleigh, North Carolina.
Natalie Weiss
Senior Designer
Natalie's background is in publication design and branding. She's passionate about typography and creating brand identities that effectively tell a story. Applying those design fundamentals to the digital space, Natalie also works to develop web and interface solutions for our clients.
She enjoys working with the creative team and clients alike to build top of the line solutions.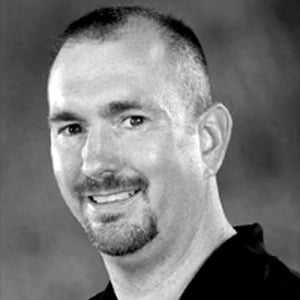 Chris Florio
Photographer
Chris is a vital part of our team as our photographer. He assists us with head shots, product images, food photography, model and band portfolios as well as 360 virtual tours.
Between July 1st, 2009 and June 30th, 2010, Chris accomplished a Strobist 365 project. The premise of this project was to create a photo a day for an entire year using studio lighting, both in the studio and on-location.
Due to this project, Chris has become widely regarded as an expert in studio lighting.
Mike McTaggart
Digital Transformation Consultant
When one of our clients is interested working on an enterprise level solution or perhaps they want to imagine their current IT infrastructure in a new way, we bring it Mike McTaggart.  Mike has an engineering mind, a passion for technology, and a commitment to integrity. He has have managed software development, sales, marketing, and content generation teams from 5 to 50+, and have helped dozens of organizations – large and small – realize the potential that technology brings to business. In an age of Digital Transformation, he will craft the strategy, build consensus, and produce actionable data-driven plans in the midst of all the noise. The result is increased revenue, as well as digital marketing and sales enablement teams that are agile, efficient, and driving business growth.
He is a Christian, Husband, Father, Digital Transformation Leader, Technologist, Sales Innovator, and Digital Marketer – in that order.
Specialties:
Business/IT Alignment
Digital Business & Technology Strategy / Leadership
Digital Transformation & Culture Change
IT Modernization
Digital Innovation
Liaise between Business and IT
Sales & Marketing Innovation
Software Development
Cloud and Hybrid Infrastructure
Mentoring and Coaching
User Interface and Experience Design
Digital Marketing
Mobile Technology
Internet of Things (IoT)
Information Security
E-Commerce